Princes Trust Online Employability Sessions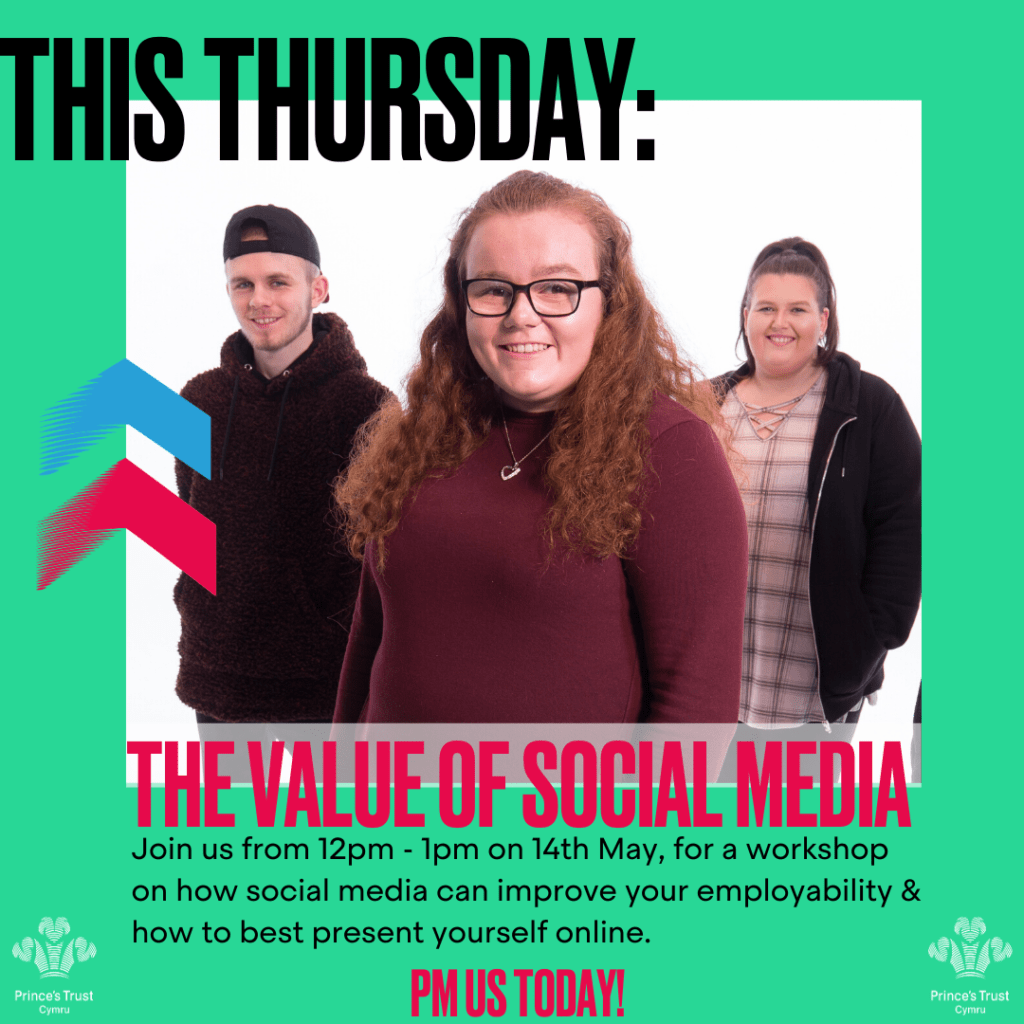 A Range of Employability sessions for young people aged 16-30 across Wales is being launched this week!
Young people will be given the option to complete all modules available or select those most relevant to their personal development. These sessions will take place every week and the modules will include; Social Media, Employment Opportunities, Application Forms, CV Writing, Interview Skills, My Vision and Next Steps / Reunion.
First session will be on Thursday 14th May at 12pm where Executives Laura Campbell-Kent & Donna Davies are running Social Media session. The session will last around 60 minutes and will give young people the knowledge and skills of how to use social media as a tool to search for employment opportunities, network and promote themselves professionally. It will highlight how to and how not to present yourself online and using it responsibly. Lastly, it will focus on the positives and negatives of social media, the affect it can have on our mental wellbeing and how to manage this.
The session will take place on the FREE APP Microsoft teams which can be downloaded to any device (phone, laptop, tablet) follow the link below or search it on your app store.
All young people who attend will receive a Prince's Trust certificate of completion, there will be a Q&A at the end for any questions they may have on the session and 1-2-1 feedback sessions will take place with Executives.
Over the coming weeks each of the sessions will be promoted for young people to take part in. Confirmation emails will then be issued to young people, including a link to access the session on teams.
0800 842842
https://www.princes-trust.org.uk